The Art of Jill E. Ryan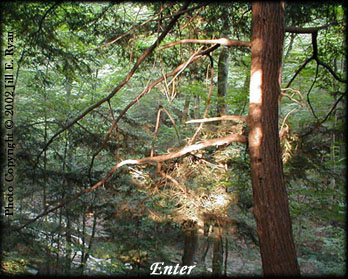 The Official Website featuring the art and creative works of Artist and Designer Jill E. Ryan.
One of a Kind, Original Art Dolls, Sculpture, Fantasy Art, Photography, more..
Copyright Information:
By entering and viewing this website you agree to abide by these terms:
Artist Jill E Ryan / www.intotheforest.net.net /www.JillERyan.com Website Content including, but not limited to
Art, Images, Photographs, Designs, Written Expression, Work & Content within this website by Jill E. Ryan
Copyright © 2001 - 2014 Jill E. Ryan All Rights Reserved
The Website Content and material within this site including but not limited to art and/or images is not to be modified, copied,downloaded, sold, redistributed, published, or reproduced in any media or form, including other online sites and/or discussion boards without first obtaining and being granted, expressed, written permission from the artist, Jill E. Ryan. Any unauthorized use of any art, images, and /or content within without permission from the artist, Jill E. Ryan is a violation of Copyright Laws and is subject to Legal Action in a Court of Law.
This website designed and maintained by Jill Ryan Copyright © 2002-2014 All Rights Reserved
www.intotheforest.net,www.JillERyan.com
The Only Official website of New York Artist Jill E Ryan.
Featuring hand-sculpted and handmade fantasy art creations. Here you will find the original art of Jill E Ryan including, but not limited to,
OOAK,doll art, art dolls, fairies,fairy,mermaids,mermaid,Fantasy Art,mermaid art,one of a kind,handmade,gothic,art dolls,art for sale,buy art
,figurative sculpture,polymer clay,sculpture,ooak fairy female fantasy art,fantasy fairies,merchild,seahorse fairies,fairytale,strange dolls